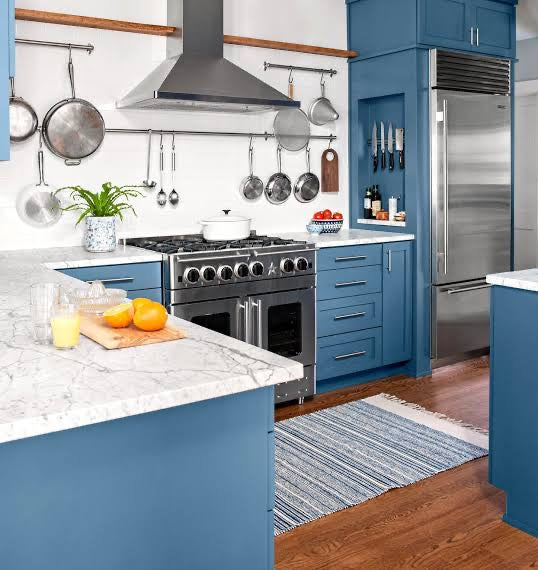 Here are 5 essential kitchen gadgets that we think can make cooking and meal prep easier:
Chef's knife: A high-quality chef's knife is an essential tool for any kitchen. It can be used for a wide variety of tasks, from chopping vegetables to slicing meat.

Cutting board: A durable cutting board is necessary for keeping your knives sharp and your food safe. Look for a board made of a non-porous material like plastic or bamboo.

Blender: A blender is a versatile tool that can be used for making everything from smoothies to soups. Look for a blender with a powerful motor and a durable pitcher.

Instant-read thermometer: An instant-read thermometer is an essential tool for ensuring that your food is cooked to the right temperature. Look for a thermometer with a digital display and a fast response time.

Cast iron skillet: A cast iron skillet is a versatile tool that can be used for searing, frying, baking, and more. It's durable, long-lasting, and can be used on the stovetop, in the oven, or over a campfire.
Stay hungry, stay curious, and keep cooking!